Pastry dough is always very tasty. Suggest Cook buns with sugar-lush, fragrant, sweet. From the specified quantity of ingredients obtained 20 small buns.
The homemade buns with sugar you will need:
flour-550-600 g;
sugar-2-3 art. l.;
Salt;
vanilla sugar;
dry yeast-1 art. l. uppers;
milk-250 ml;
butter or margarine-60 g;
eggs-2 PCs.
For the stuffing:
sugar-100 g;
vegetable oil-50 ml.
To lubricate:
egg-1 PCs.
In warm milk, dissolve 1 tablespoon sugar, dissolve yeast in milk and leave for 15 minutes.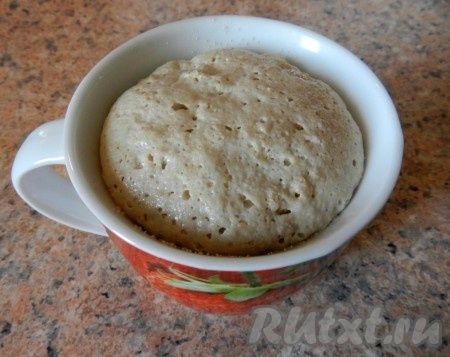 Melt butter. Beat the eggs with the remaining sugar, vanilla sugar and salt, add the oil and mix all together.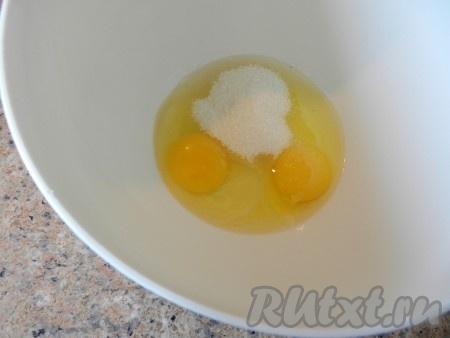 Pour the milk with yeast, mix.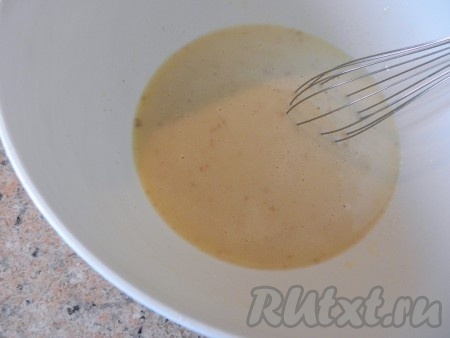 Powdering gradually flour, knead the dough in a bowl first.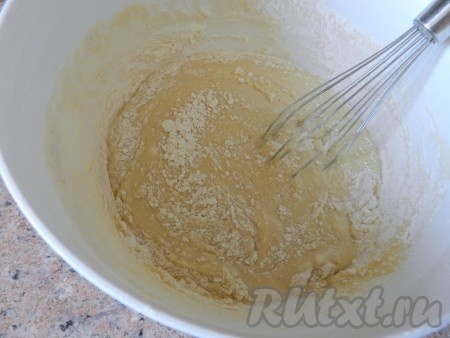 Then shift onto the table and knead thoroughly until the dough is no longer stick to the hands.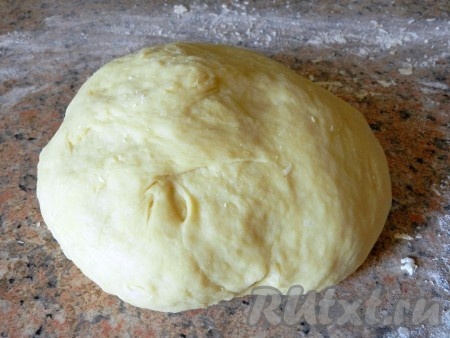 Shift the dough for buns in a large bowl, cover with a dry clean cloth or paper towel and leave to rise in a warm place for 1.5 hours. The dough will increase in volume threefold.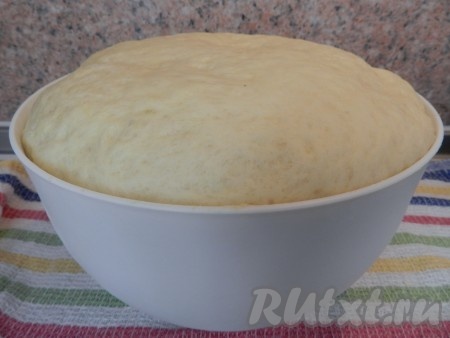 Turn dough out on the table. With a sharp knife cut off small portioned slices (future buns), the rest of the dough, cover with a towel to avoid zavetrivalos′.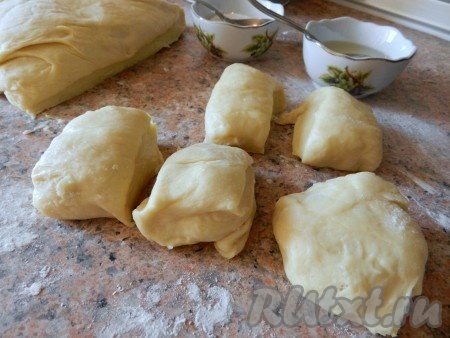 And now form our buns with sugar
A small piece of dough with your hands to knead in Scone. Lubricate surface of tortillas vegetable oil, sprinkle with sugar.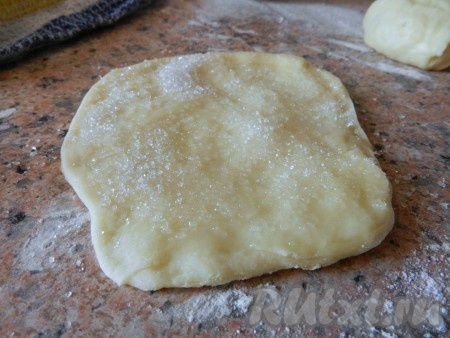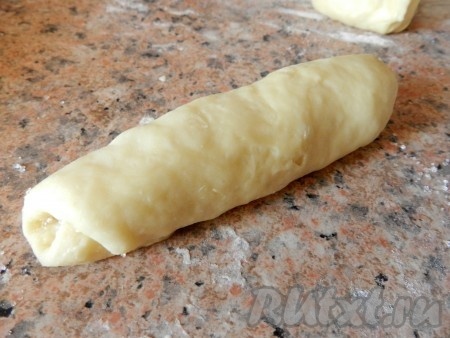 Roll to roll along its length.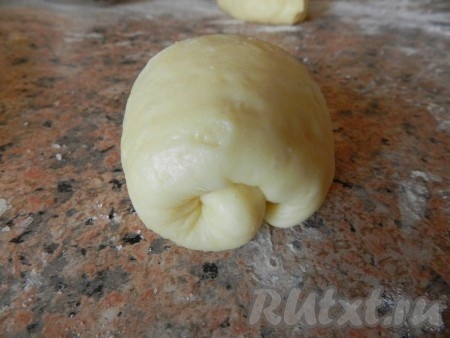 With a knife to make a small incision and deploy the dough by hand, like a book.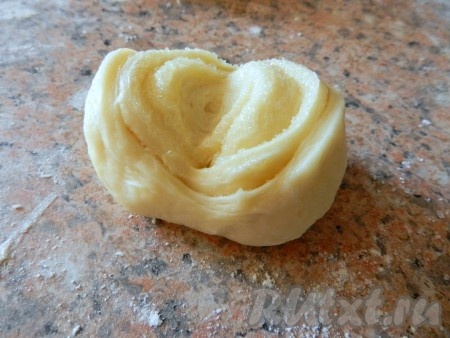 Baking tray greased with oil and lay on him buns. Leave to rise for 15-20 minutes. Mix the egg with a fork, brush with buns. Preheat the oven to 190 degrees and Bake 25 minutes until buns sugar beautiful rosy color.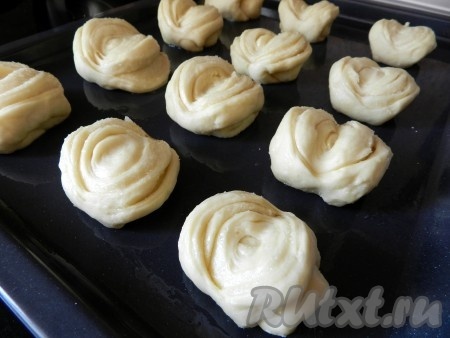 The finished buns with sugar then put it on the grill, cool.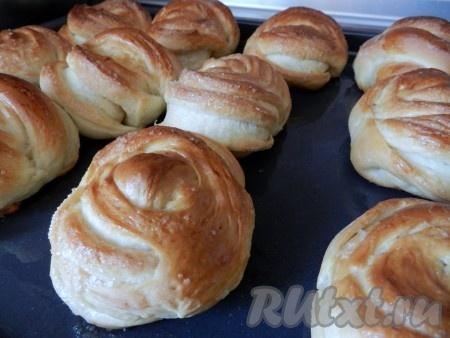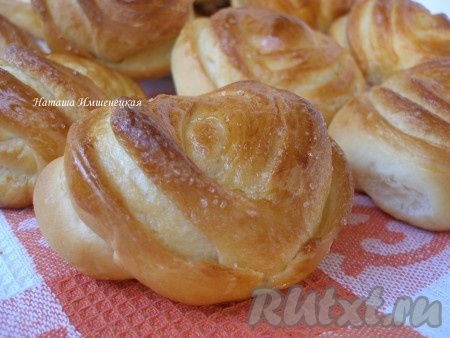 Cake with condensed milk in a pan
This cake recipe I have been using for many years. There was a time when we didn't have the oven and then saved recipes cakes cooked on a frying pan. Here is one good recipe. Cake with condensed milk, cooked in a pan, the result is a large and very tasty, the main thing is to give it a good draw. You can use any cream, custard, but I've tried and with boiled condensed milk and topped with whipped cream. You can add nuts or coconut shavings, in General, everything depends on your imagination and taste.
To prepare Cake Pan condensed milk (sgushchenka) we require:
For the cakes:
flour 600 g (+/-);
condensed milk-1 Bank;
egg-1 piece;
slaked soda or baking powder-1:00 l.
For the cream:
milk-750 ml;
butter-200 g;
300 g sugar;
Egg-2 units;
flour-5 art. l.;
vanilla sugar, 12 g;
nuts-0.5 Cup (I have peanuts.) javascript: void (0);
In a deep Bowl pour the sweetened condensed milk, add egg, sifted flour and baking powder. Knead the dough elastic lipnuŝee to the hands.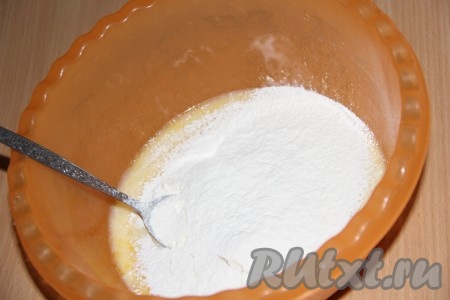 Divide the dough into 8 equal parts.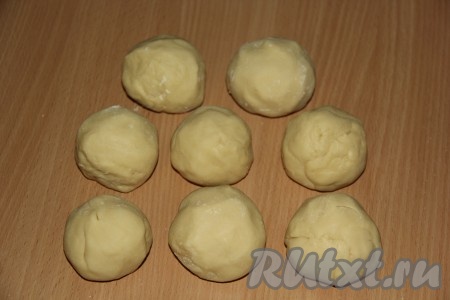 Each part of the test roll out with a rolling pin into a circle, the diameter of approximately 26-27 cm.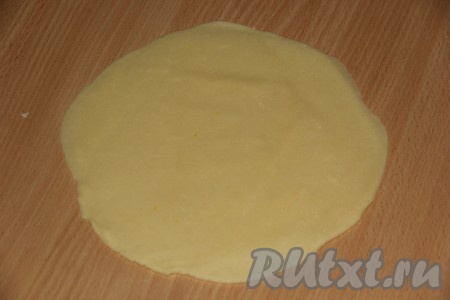 Bake cake layers on a dry skillet on both sides until golden brown. Cake bake quickly.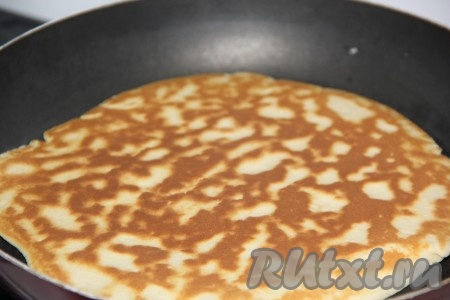 The finished cake to cool, trim kraeški. From the edges of the trim fit for cake icings.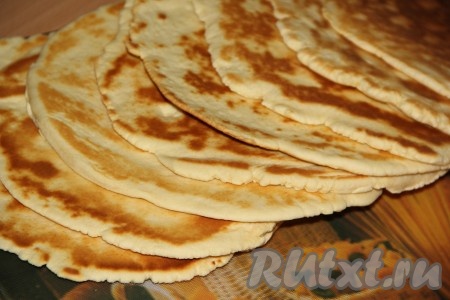 Prepare the custard: in a saucepan pour the milk, add the eggs, sugar, vanilla sugar and the flour. All the stir with a whisk and put on fire.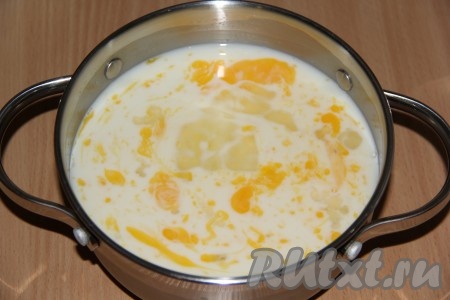 Bring cream to a boil, at constant stirring. Cook until thickened, about 5 minutes, then remove from heat. In hot cream add razmâgčënnoe oil and mix well or beat with an electric mixer on low speed.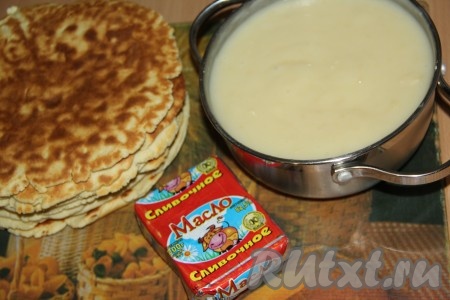 On a flat plate or stand under the cake lay korzh, well greased with his warm cream and cover with the following Shortcake. So gather the whole cake.
Trimming from cakes to grind and mix with the chopped nuts.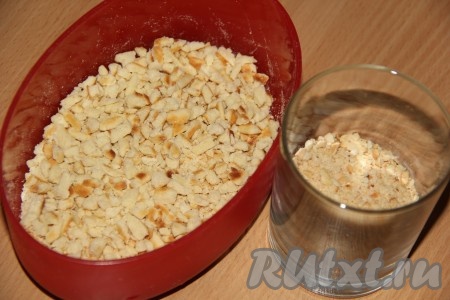 The cake is well oiled on all sides of the cream, then sprinkle with nut crumbs.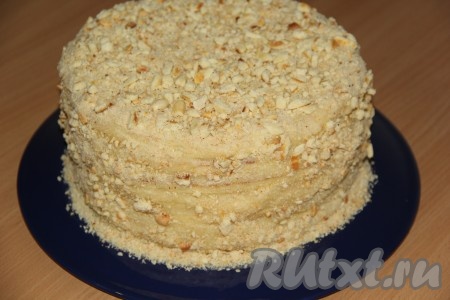 Put the cake in the refrigerator overnight. In the morning enjoy a slice of tender, tasty cake to condensed milk (sgushchenka), cooked in a pan.